SaigonTex 2019 – Vietnam Textile & Garment Industry Expo was held during April 10-13, 2019 at Saigon Exhibition and Convention Center (SECC), Ho Chi Minh City, Vietnam.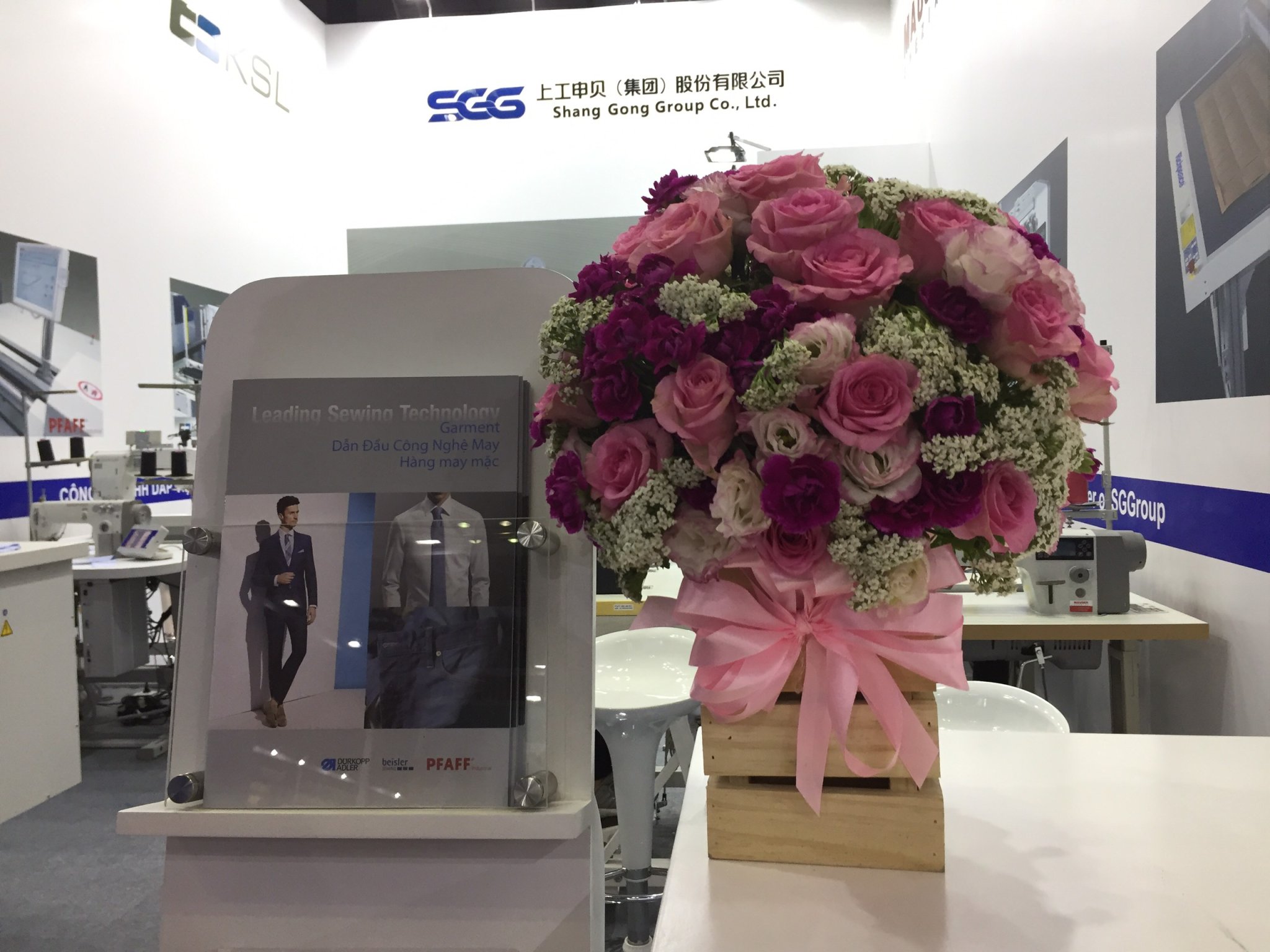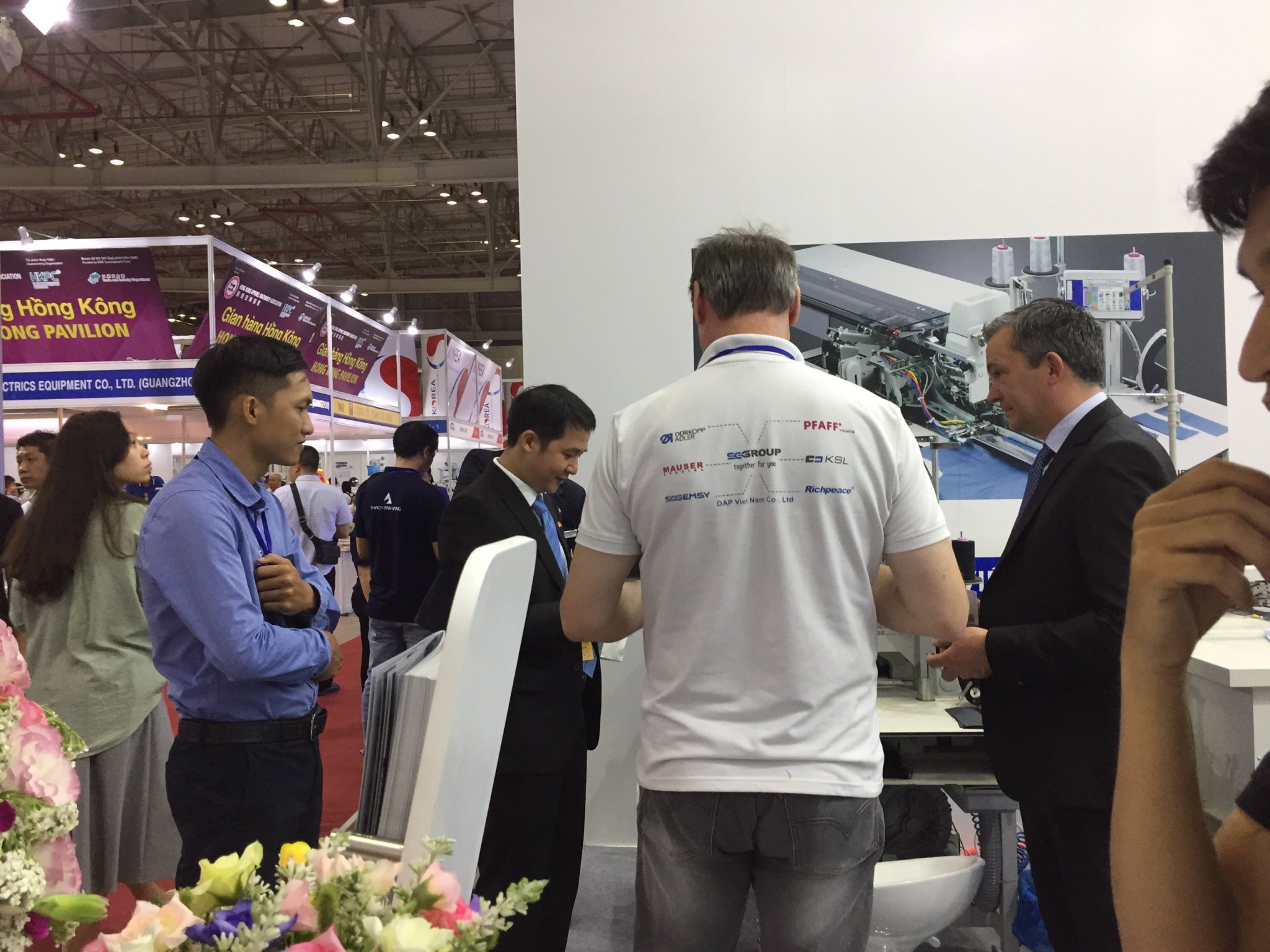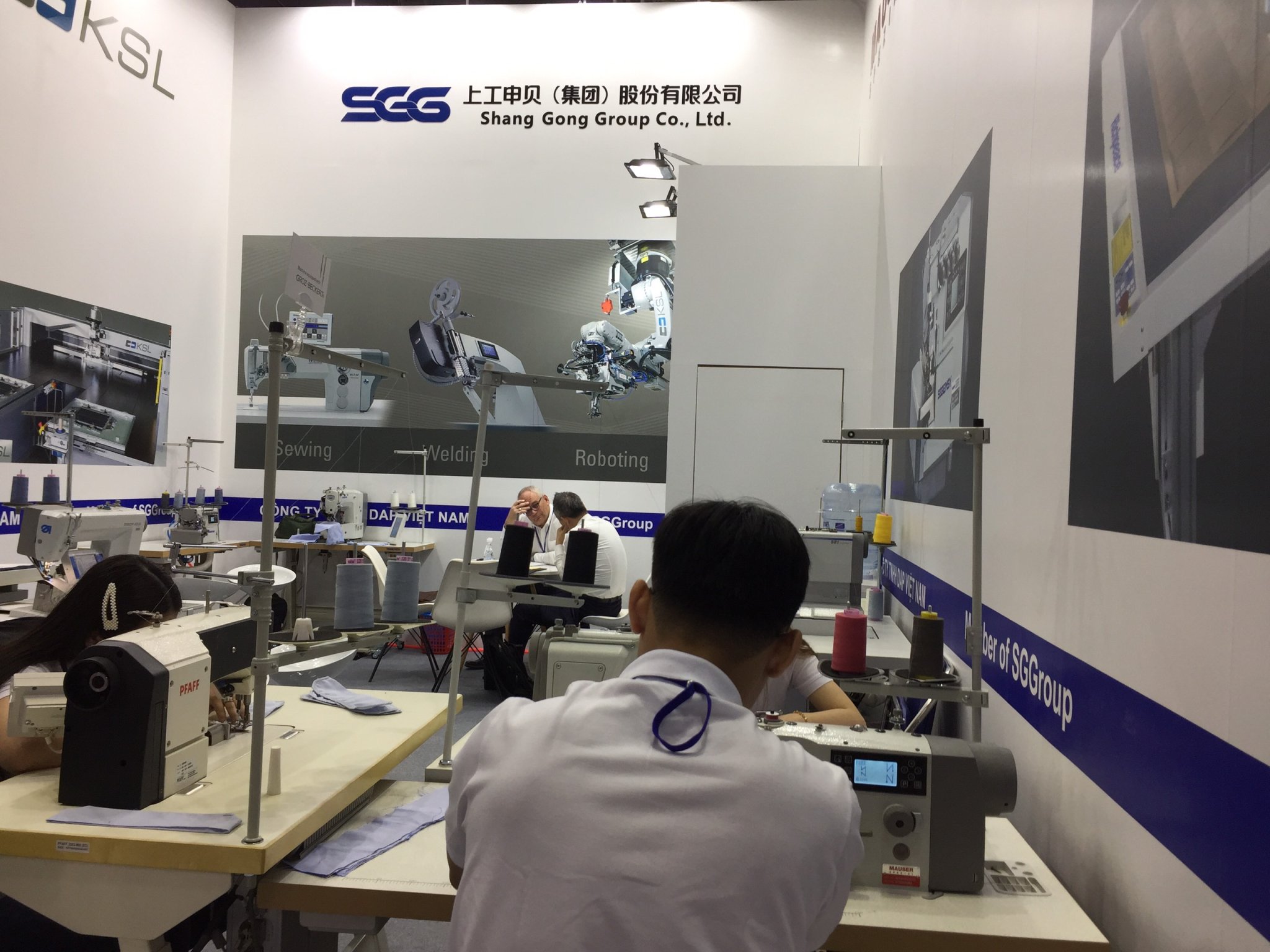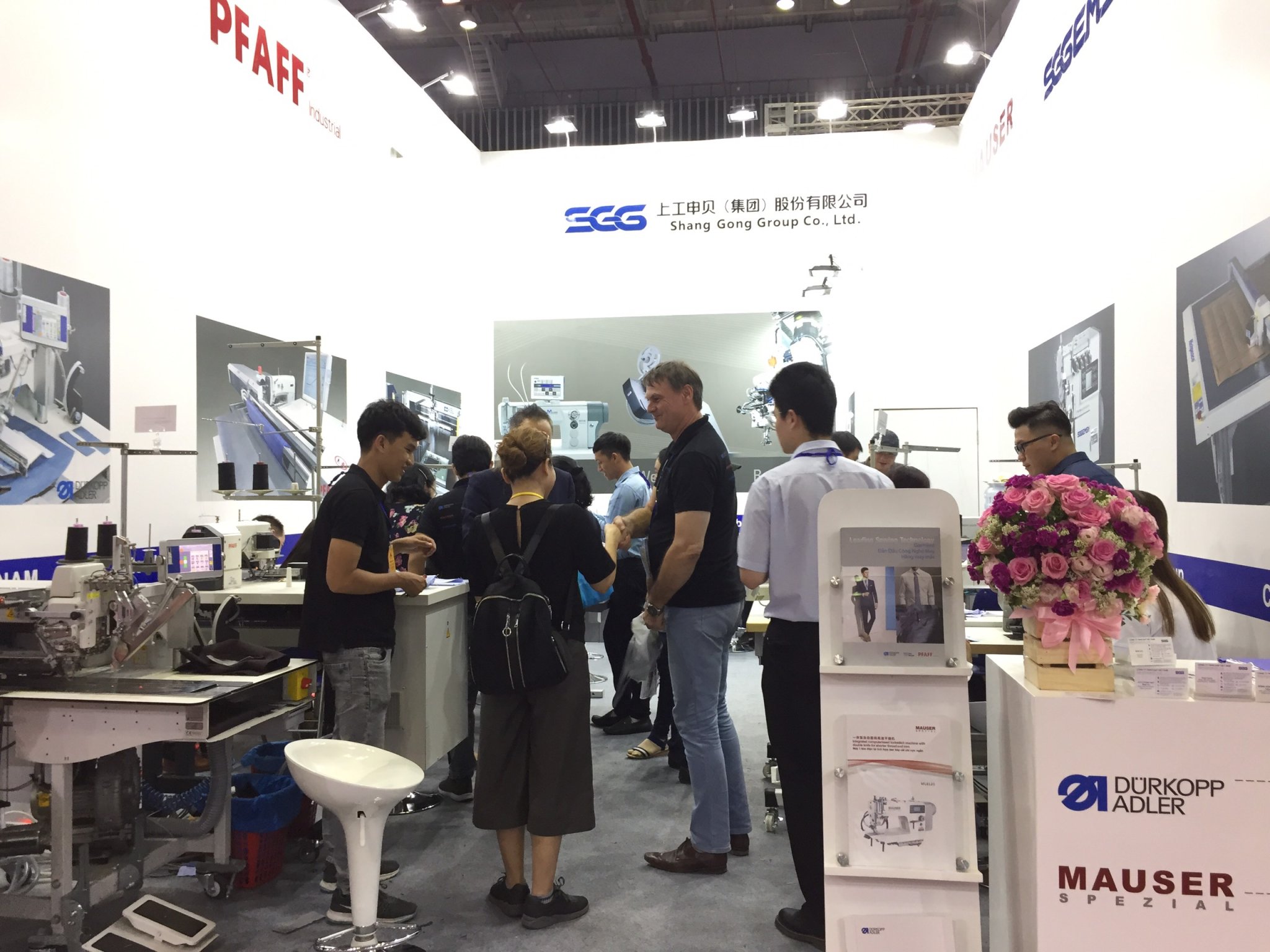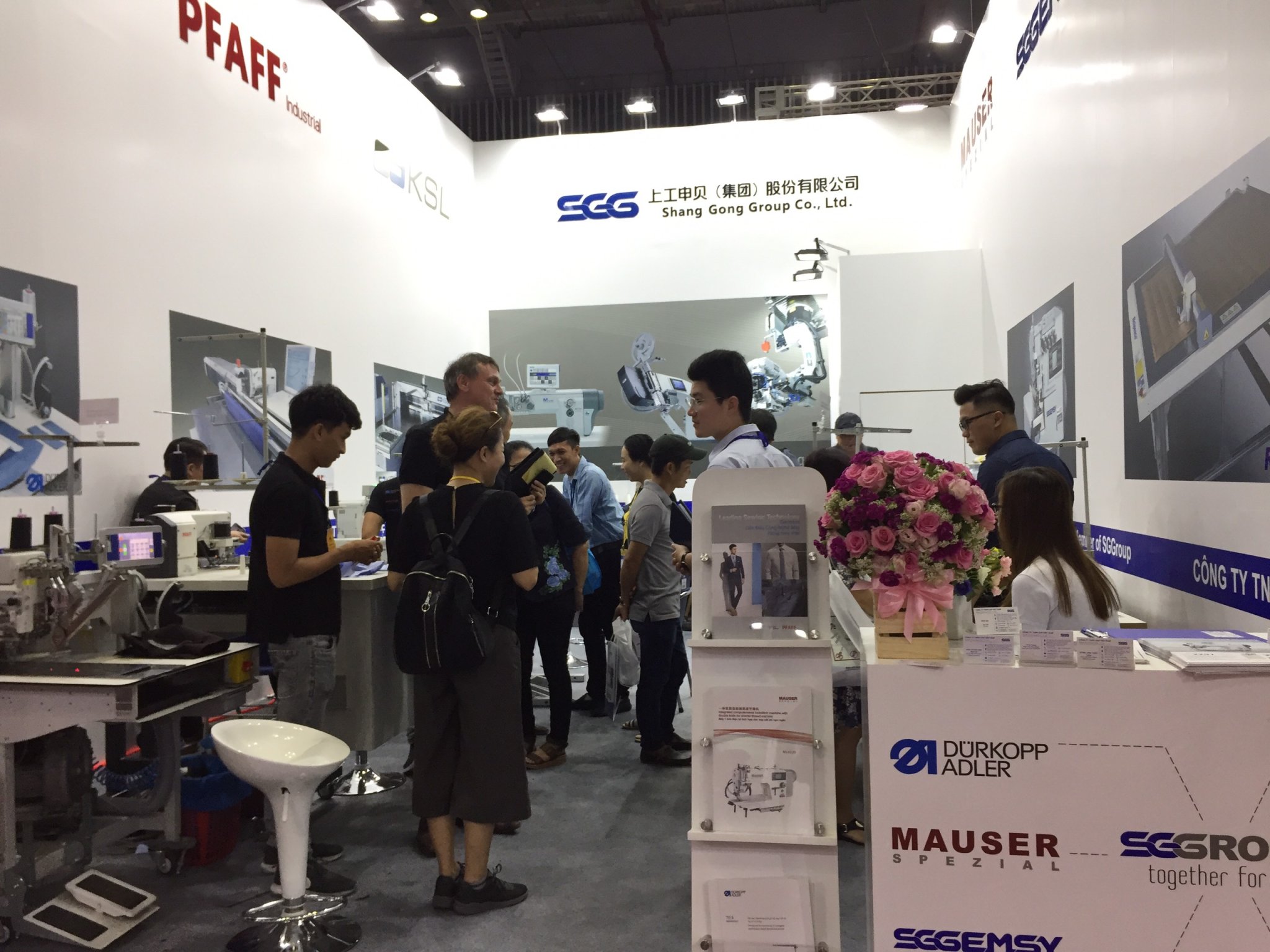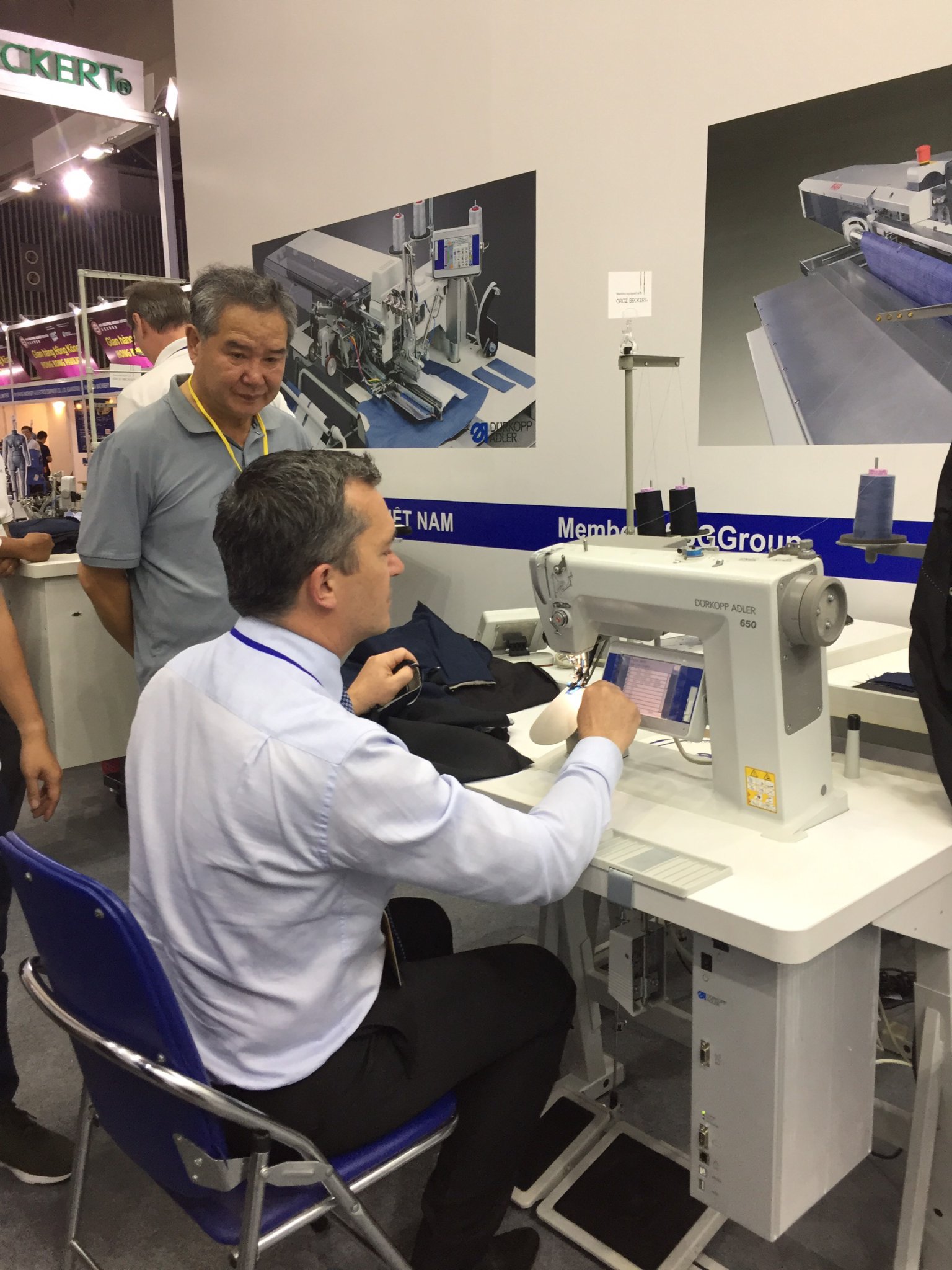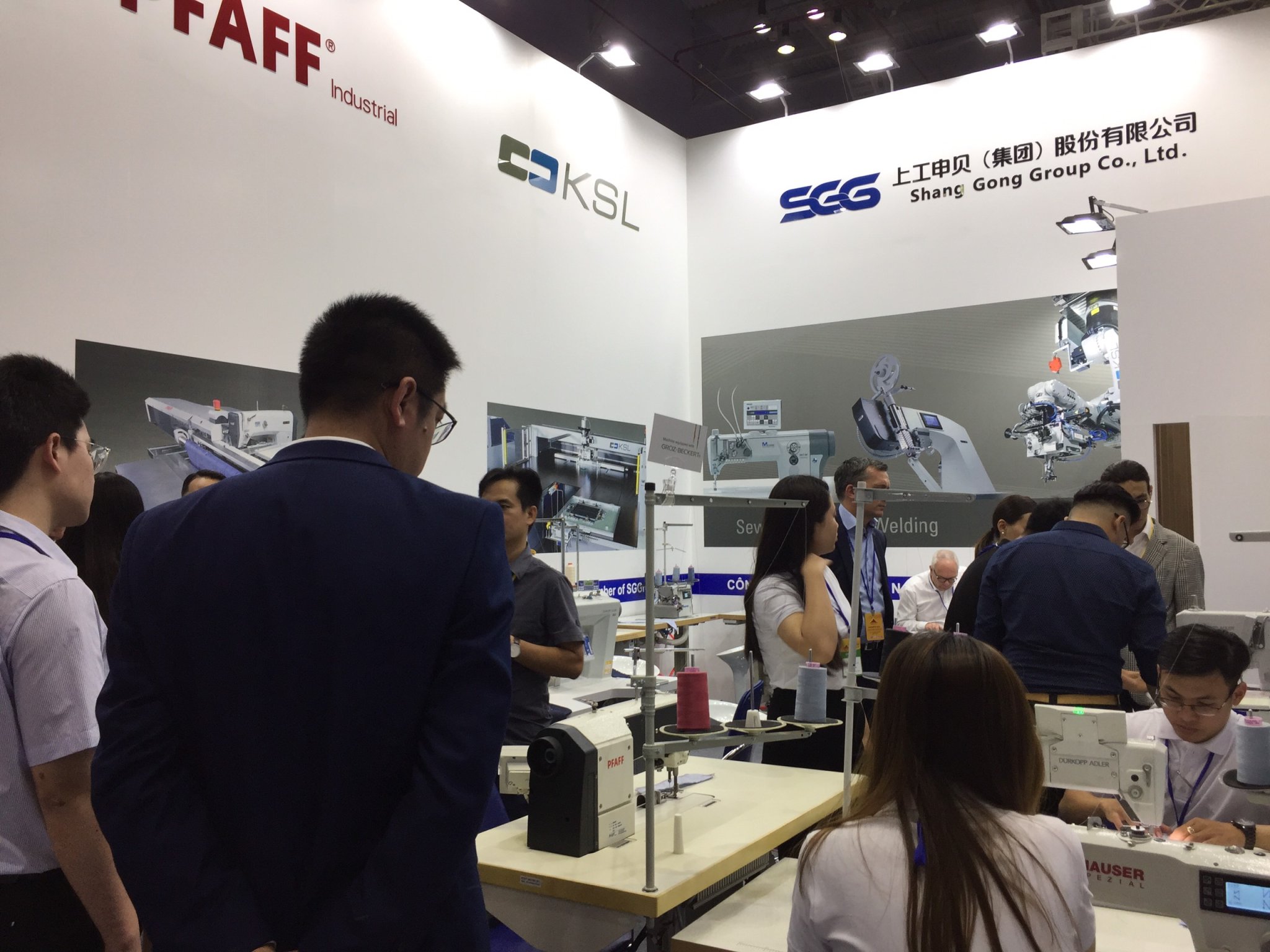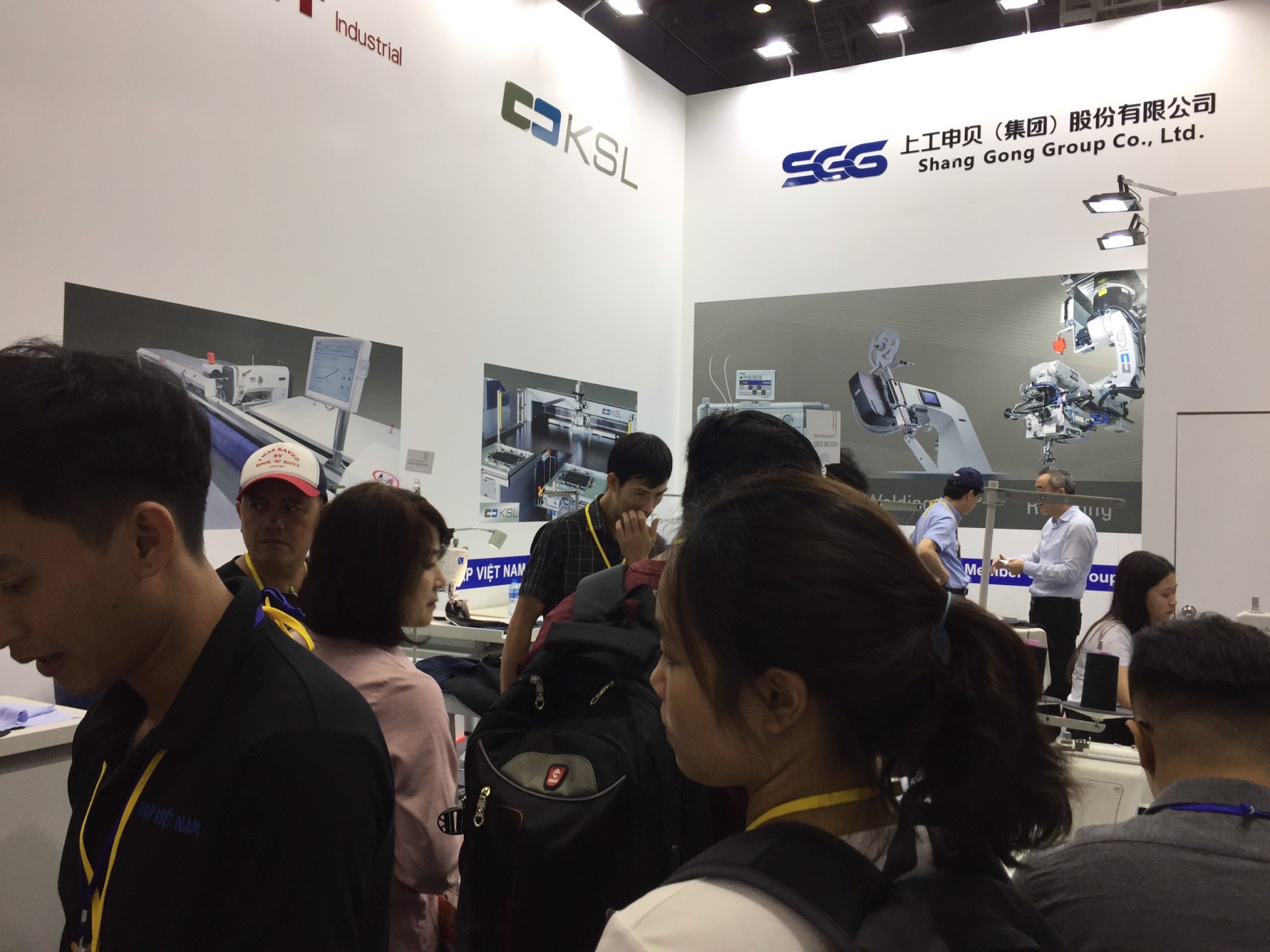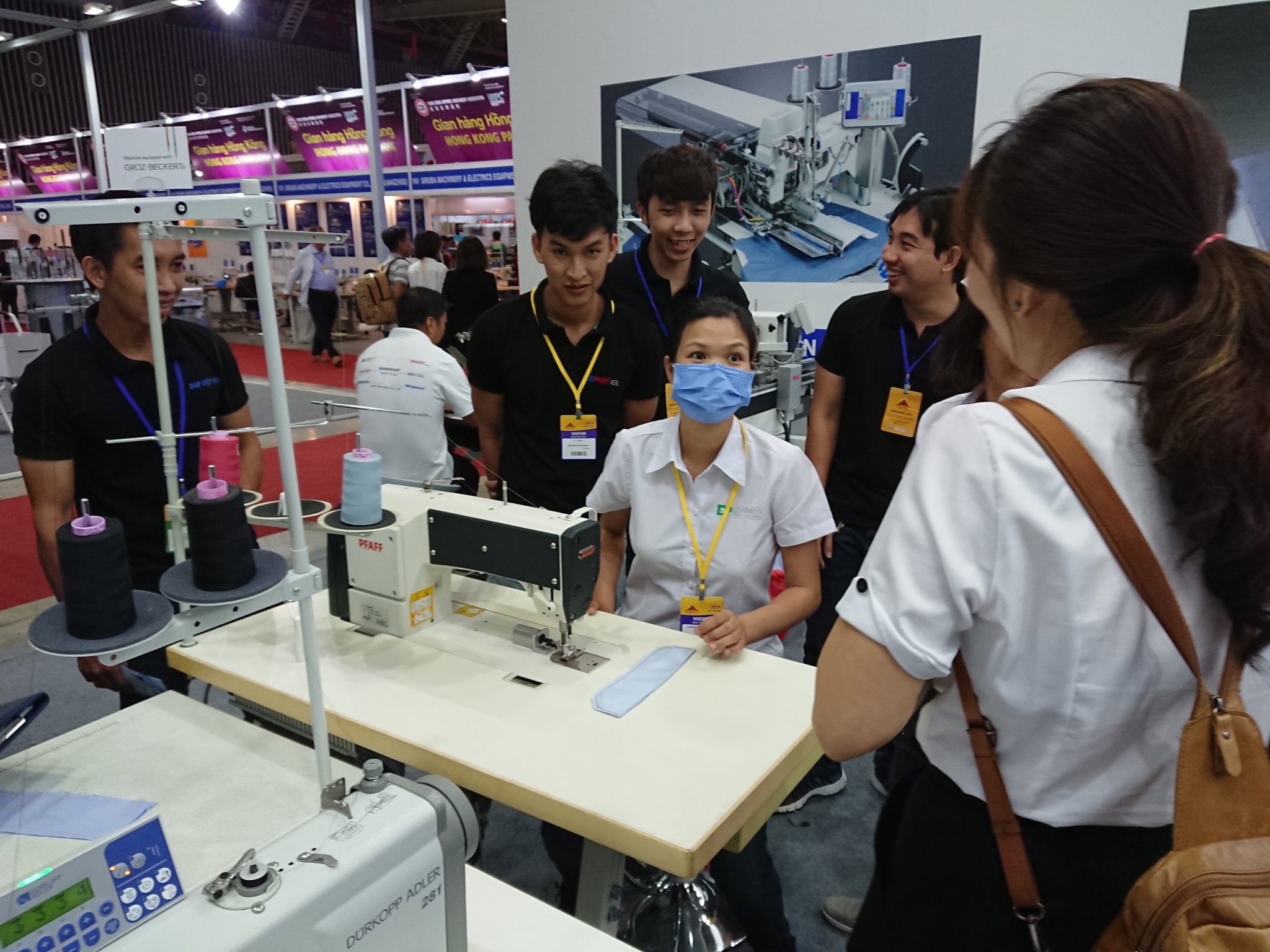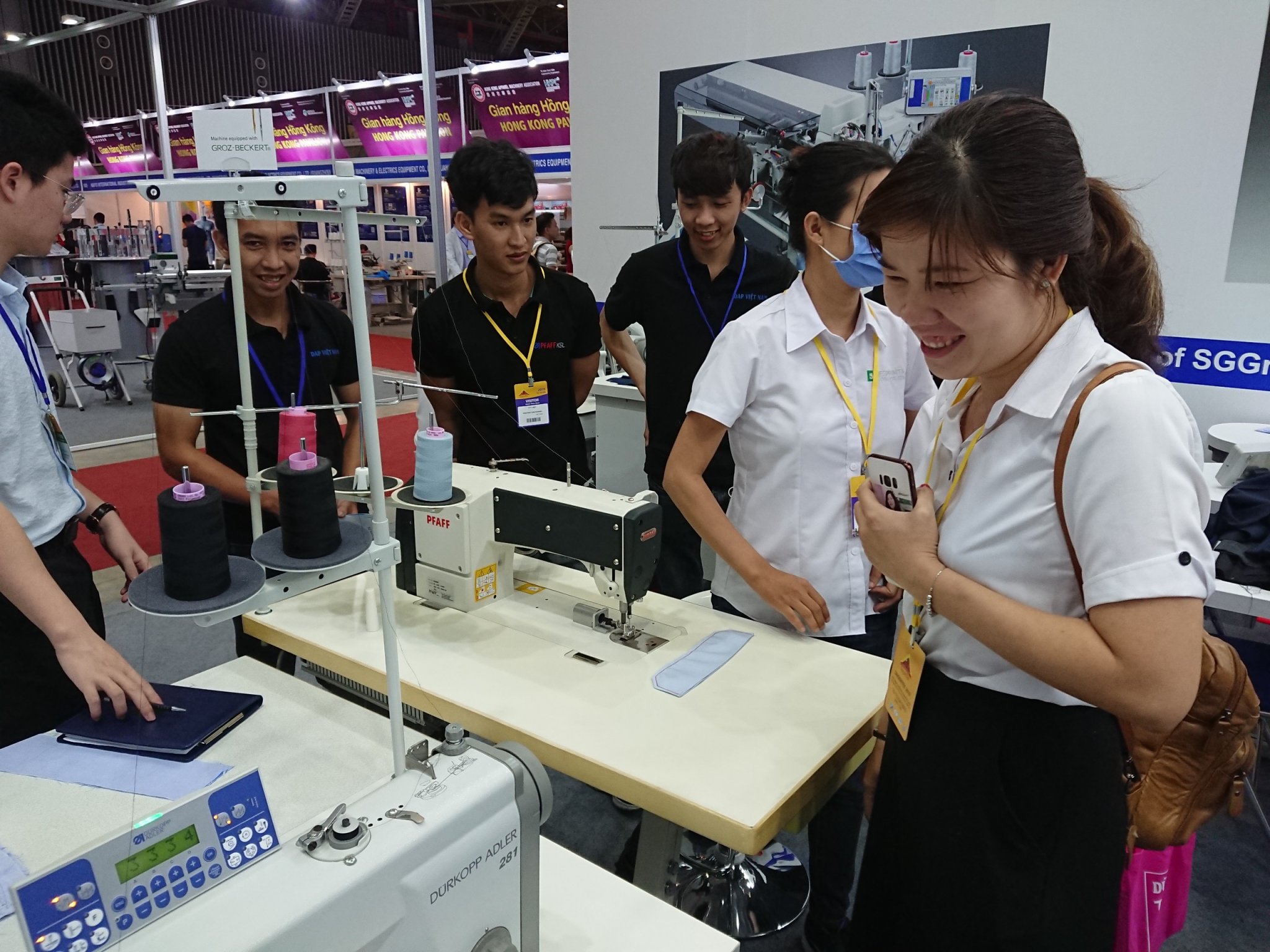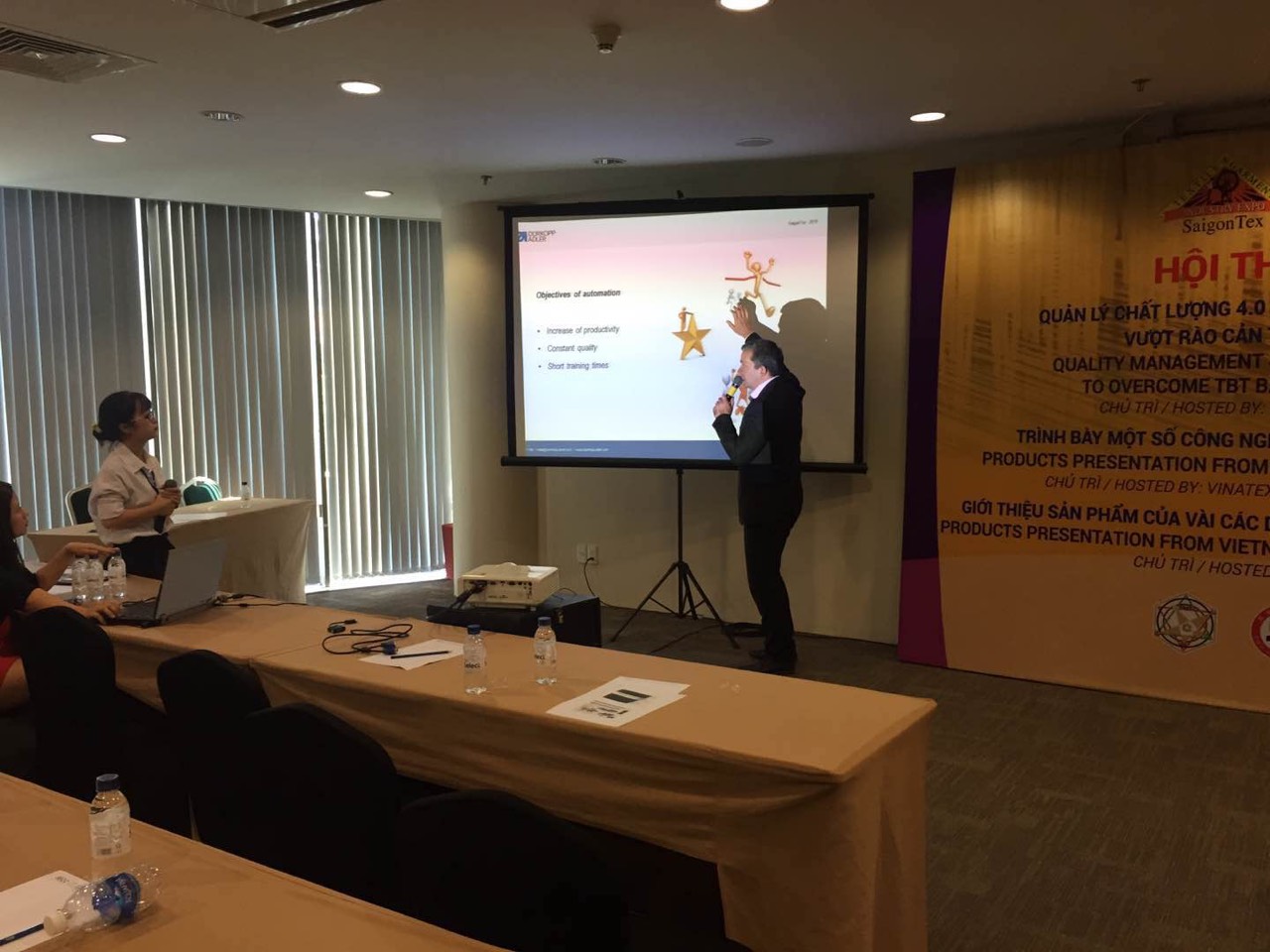 DAP Vietnam Co., Ltd. joined this exhibition with our Booth No: 1G-6 at the Hall No     : A1. We displayed some high-quality sewing machines namely:  DA 755S  Pocket welting; DA 650-10  OP7000 Sleeve setting machine; DA 630-10 Sleeves Sewing Machine; DA 680-10  Arm hole machine with edge cutter; DA 281 Single needle dry; DA 581-321  Eyelet button holing machine; PFAFF 3586   Dart machine; PFAFF 2481   Top stitching; MAUSER 8125-ME4-BJ/DC; SGGEMSY 7814 E4P; SGGEMSY1965 Pattern sewing machine (Small sewing area 60 x 50 mm). Many visitors came to our booth to have more knowledge of these machines clearly. Besides, our member- Kitta Arthur made a presentation about some special products on April 12th 2019 this exhibition.
SAIGONTEX 2019 was successful in general, and we also succeeded in particular
We would like to express our most sincere thanks for all of you. Thanks to you, our exhibition was more successful.
Wishing you good health, happiness, and success in your life!